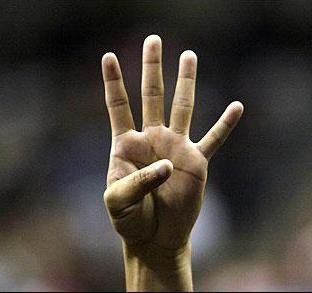 I recently found this meme on a colleague's blog and decided to participate. The point of this meme is to give you a bit more insight into who I am and what makes me tick on a personal level. The meme has four questions that each require four answers:
4 Jobs I've Had:
Worked the drive-thru window at McDonald's
Corralled kids at a daycare (my class was the 3-year-olds)
Sold tickets and popcorn at a movie theater (and had to clean up the theaters after the movies)
Prior to the TSA, I worked at airport security (I only lasted 3 weeks as I was not fond of the early morning shift)
4 Places I've Been:
Belize - although it was just a stop on a Carribean cruise, it was a beautiful place with welcoming people
Hawaii - I've been fortunate to have been to Hawaii 5 times, mostly Honolulu, once to Maui. Simply gorgeous
England - Not only have I been to London, but I've gotten to travel through the smaller towns where my relatives live. Love the gorgeous countryside of Shropshire
Amsterdam - I visited the city for a weekend with my cousin Lindsey last year
4 Bands or Artists I'm Listening To:
Norah Jones
Dixie Chicks
Glen Hansard & Marketa Irglova (Once soundtrack)
Alicia Keys

4 of my Favorite Foods:
Mexican
Indian
Sushi
Italian
I hearby tag
Steph
,
Jenn
,
Daddy
and
Paula
with this meme!